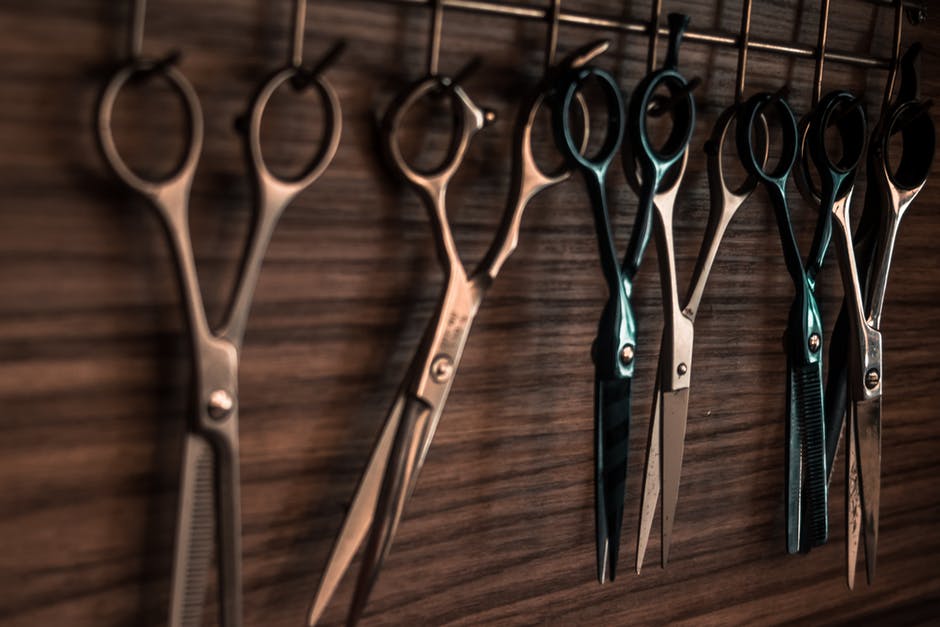 photo by Nick Demou
The number of foreign residents in Japan has significantly grown compares to a decade ago, and is expected to keep increasing in reaction to the introduction of the new visa in April this year. Same as in Tokyo, many foreign nationals are living there as long-term residents. There are many tips and advices to start a new life in foreign country. But where to have hair cut is quite important but often overlooked. Same as in Tokyo, many hair salons in Osaka have started providing services in English to attract more international customers.
Fam international Horie
Located in Nishi-ku, nearby the center of Osaka city, Fam international Horie is a unique salon that runs English classes in addition to hair dressing service. To provide quality service for all customers, they accept bookings and consult customers in English. This salon has a reputation for the quality of hair coloring and treatment services as well as hair cutting and perm. Hair stylists in this salon have well skilled to treat many types of hair in addition to Asian race, and will be helpful to find the best styling for you. 
Fam international Horie
Address: 2F, 1-22-6 Minamihorie, Nishi-ku, Osaka-shi, Osaka
TEL: 06-6556-6433
Trading hours: Mon-Fri 11:00~21:00, Sat Sun & public holiday 10:00~20:00 (Closed Mon & 3rd Tue)
K STUDIO NEW YORK
The owner of this salon had built a long career in New York city before he opened the shop in the central Osaka. With his expertise to treat all types hair, not just Japanese hair, has gained great reputation for hair cutting, blowing and coloring services. If you have had a bitter experience at other ordinary Japanese hair salon, this place will be the one you can find the best styling for you. The salon is located nearby Hankyu Umeda railway station and easy to access. 
K STUDIO NEW YORK
Address: 2F, 5-2-22 Toyosaki, Kita-ku, Osaka
TEL: 06-6371-9033
Trading hours: Tue–Sat 10:00~19:00, Sun & public holiday 10:00〜18:00 (Closed Mon, 2nd&3rd Tue)
allys hair Shinsaibashi
Reopened after renovation last year, allys hair Shinsaibashi provide comprehensive hair and beauty treatment including haircut, perm, coloring, head spa, nail coloring and eyelash extension. They have a few stylists who speak English, so that international customers can communicate with them in English. The shop website is Japanese only, however, you can send inquiry in English by clicking "MAIL" at the bottom of the page. 
allys hair Shinsaibashi
Address: 2F, 1-9-2 Nishi-Shinsaibashi, Chuo-ku, Osaka
TEL: 06-6244-0339
Trading hours: 11:00-21:00
HAIR MAKE B2C
HAIR MAKE B2C is one of the three shops run by the same group. This shop provides a variety of services such as haircut, ordinary perm, coloring as well as hair straightening and digital perm. B2C has multi-lingual website that provides English online booking system with service details. Also, customers can send an inquiry from "E-mail" tub at the top of the page. The salon is located within walking distance from Hanyu Umeda railway station. Also, students can have special discount by presenting a student ID. 
HAIR MAKE B2C
Address: 2F, 2-2-4 Nakazaki-nishi Kita-ku, Osaka
TEL: 06-6361-5666
Trading hours: 11:00~20:30
CRAIVE NEW YORK Shinsaibashi
CRAVE NEW YORK group, that has two shops in New York and New Jersey, opened the third shop in Osaka 2005. The stylists in this salon regularly update their expertise by attending a training course abroad to enhance their skills to treat all kinds of hair type. Accordingly, they are very well trusted by international customers 
CRAIVE NEW YORK Shinsaibashi
Address: Creative Shinsaibashi 9F, 4-4-8 Minami-Senba, Chuo-ku, Osaka
TEL: 06-6241-0323
Trading hours: 11:00~20:00 (Closed Monday)
Have haircut and change your life
In japan, it is still common that you encounter a language barrier. If you are not a confident Japanese speaker, you may have inconvenience in many occasions. Especially, when you have your hair cut, poor communication with your hairdresser would be quite stressful. In such a case, you probably wish if there is a hit salon with English speaking staff. Even though there are less number of English speaking hair stylists in Osaka than Tokyo, more hair salons in Osaka is providing services in English. If you have been hesitant to go hairdresser's due to a language barrier, the Salons introduced in this column will be helpful.
---
Related Article:
No more messy hair! Hair salons in TOKYO with English speaking staff

---